Dance Ensemble Prepares for Their First Show this Friday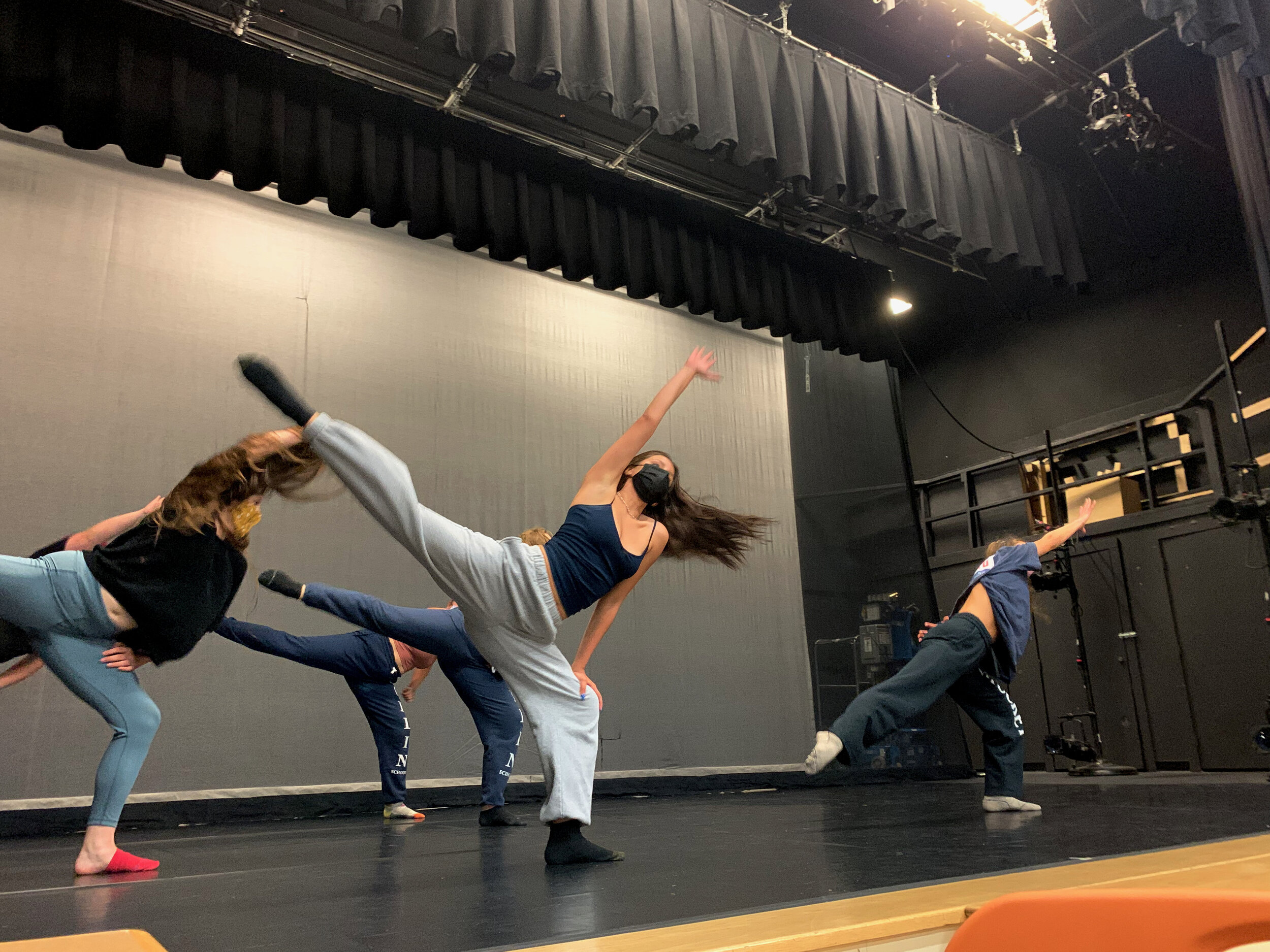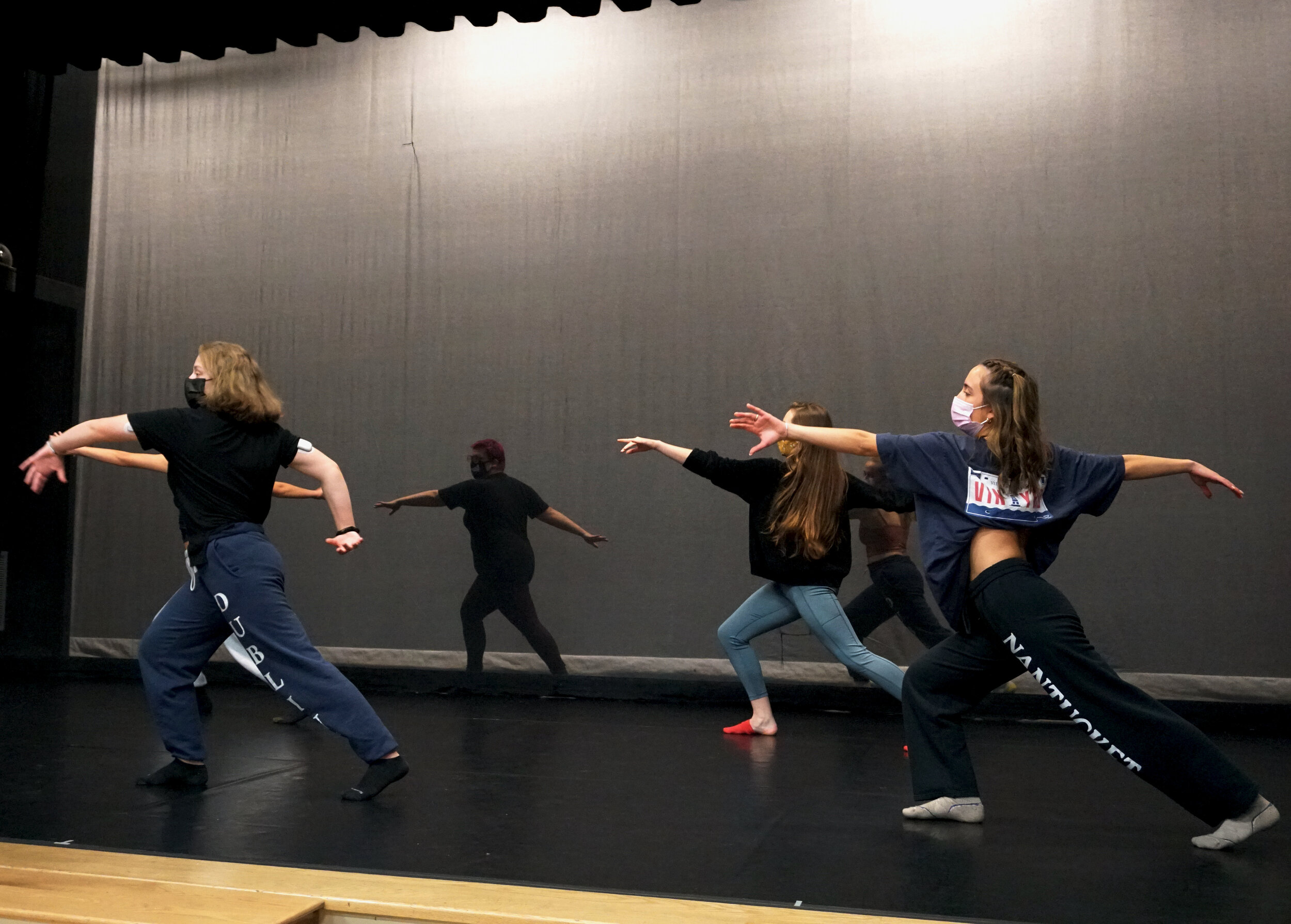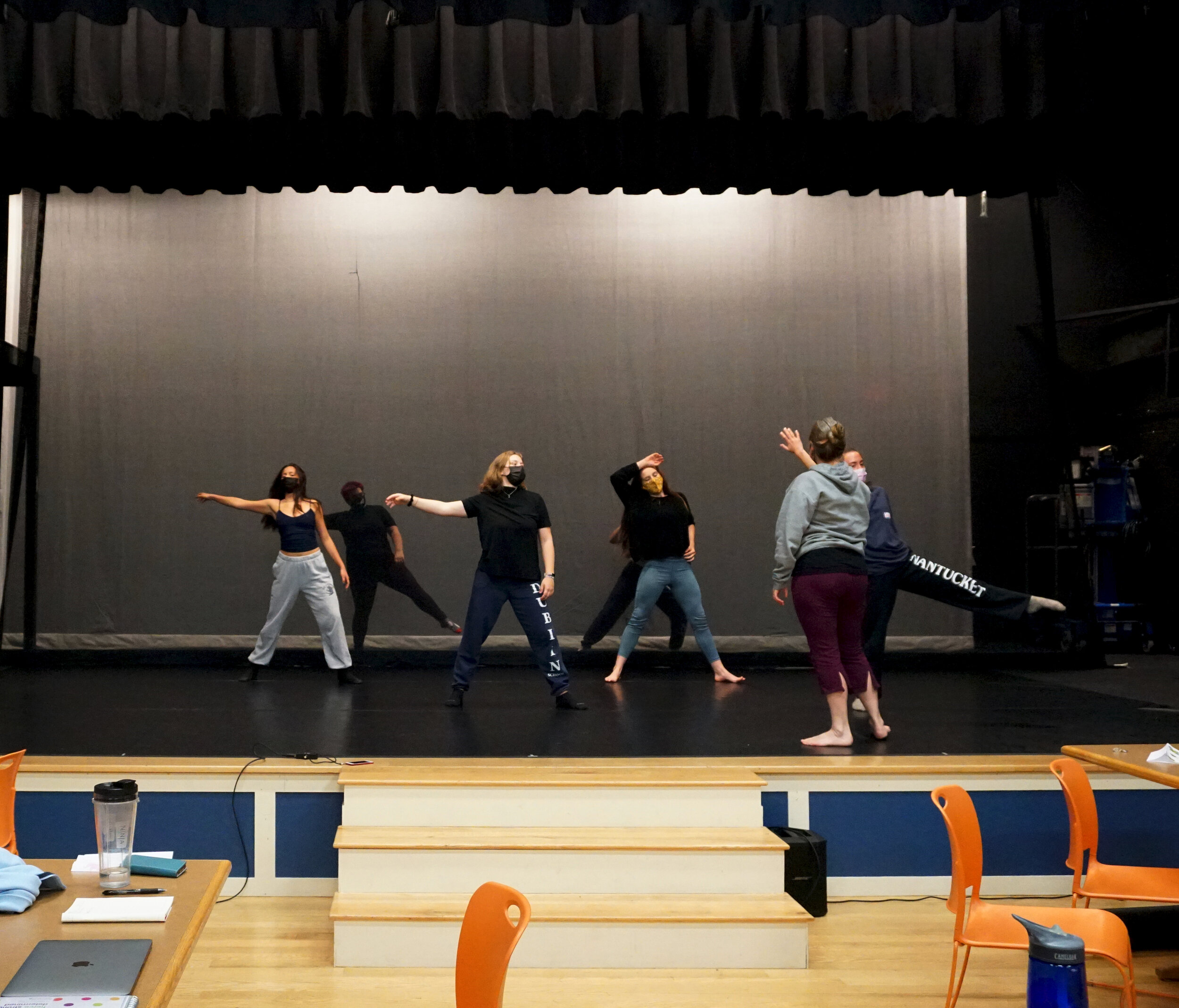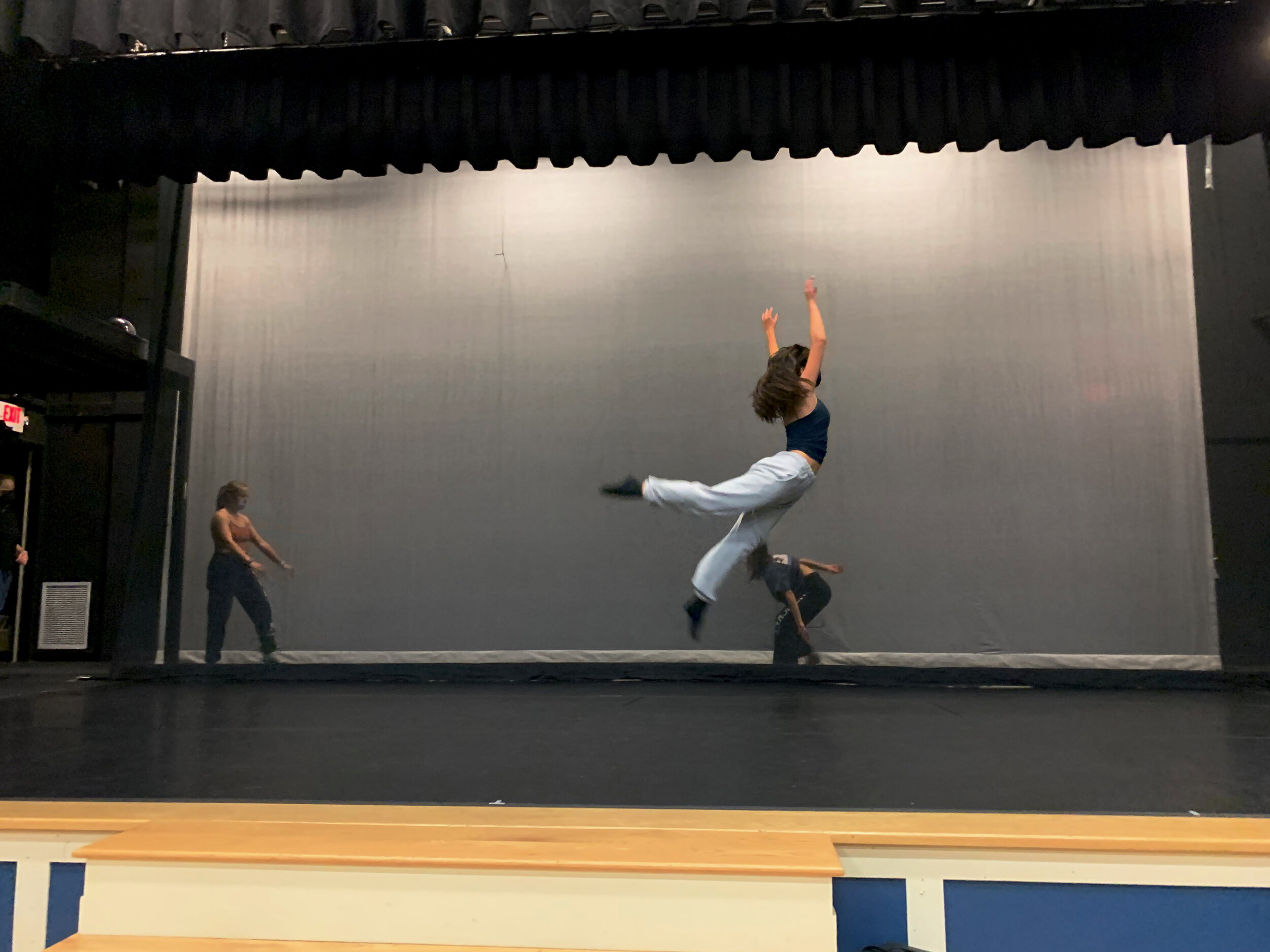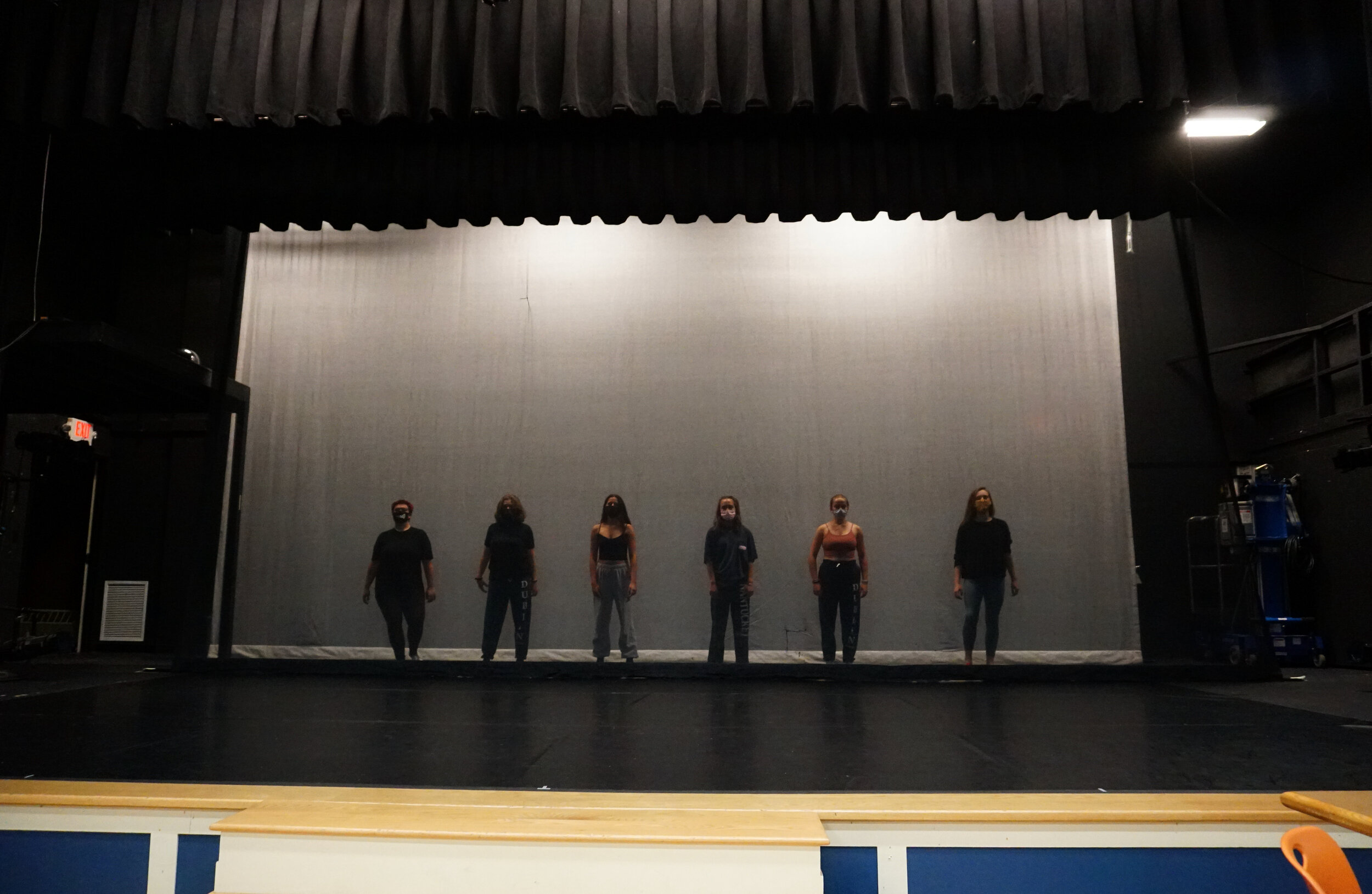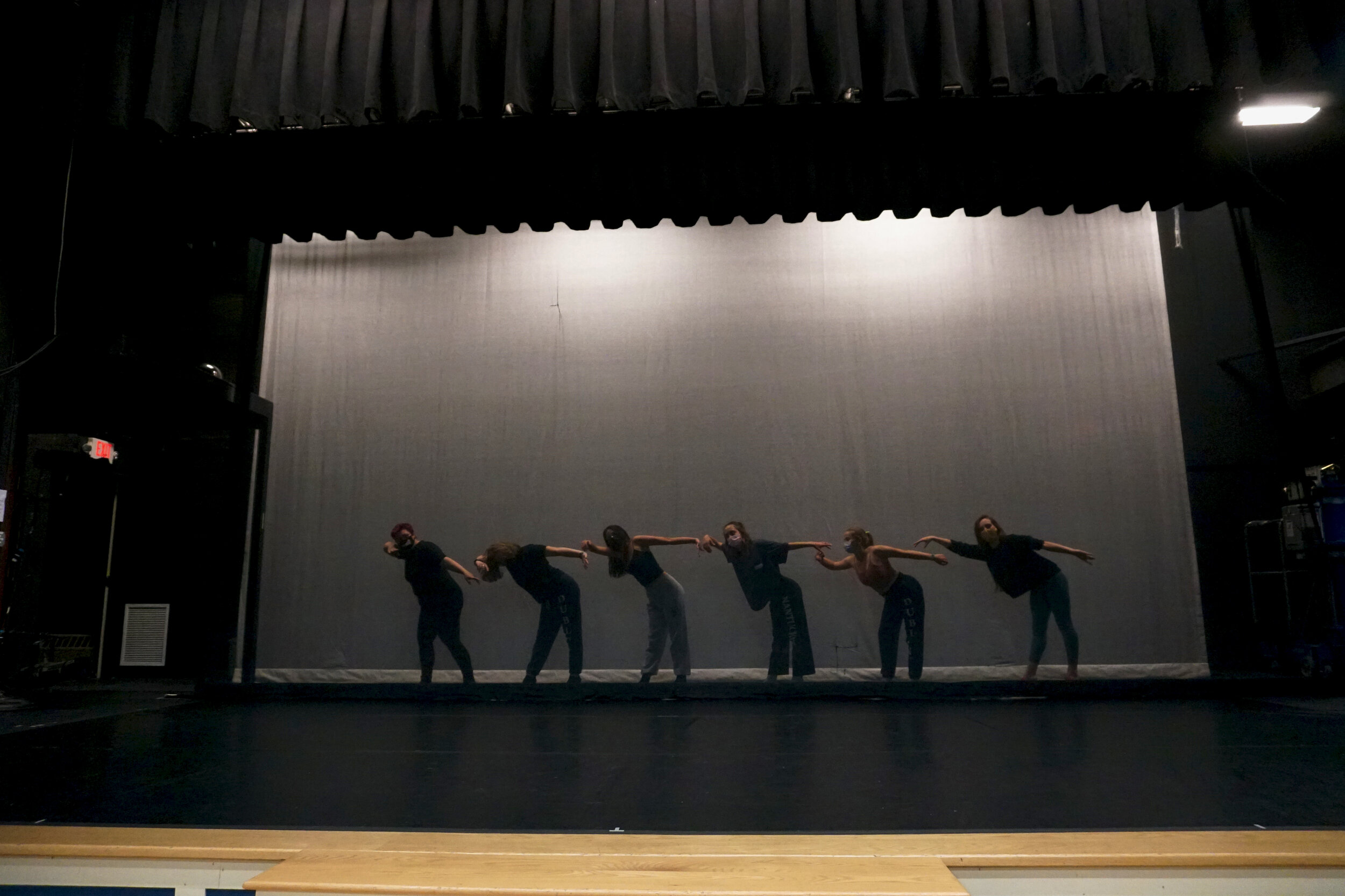 "In Dance Ensemble we have been working on the particular challenge of dancing to music that has a complex time signature and rhythmic structure. Because we cannot assign the typical 8 count phrases to our movements, the dancers have had to develop a more sensitive connection with each other and listen for landmark changes in instrumentation and sound qualities to perform the movements in time with each other.
For all of the dances, we will present on Friday evening, we are working with the constraints and creative possibilities of a scrim on stage that provides a corridor for dancers to pass behind. We have experimented with movements that look interesting in silhouette.
We will present four dances, choreographed by me, Ms. Grant, and Daisy Ober '23 that all play with variations on choreography behind and in front of the scrim. Following our family weekend performances, we will focus on developing dances for our annual Celebration of Light performance in December, aiming to highlight more student choreography and different dance styles." - Ms. Foreman