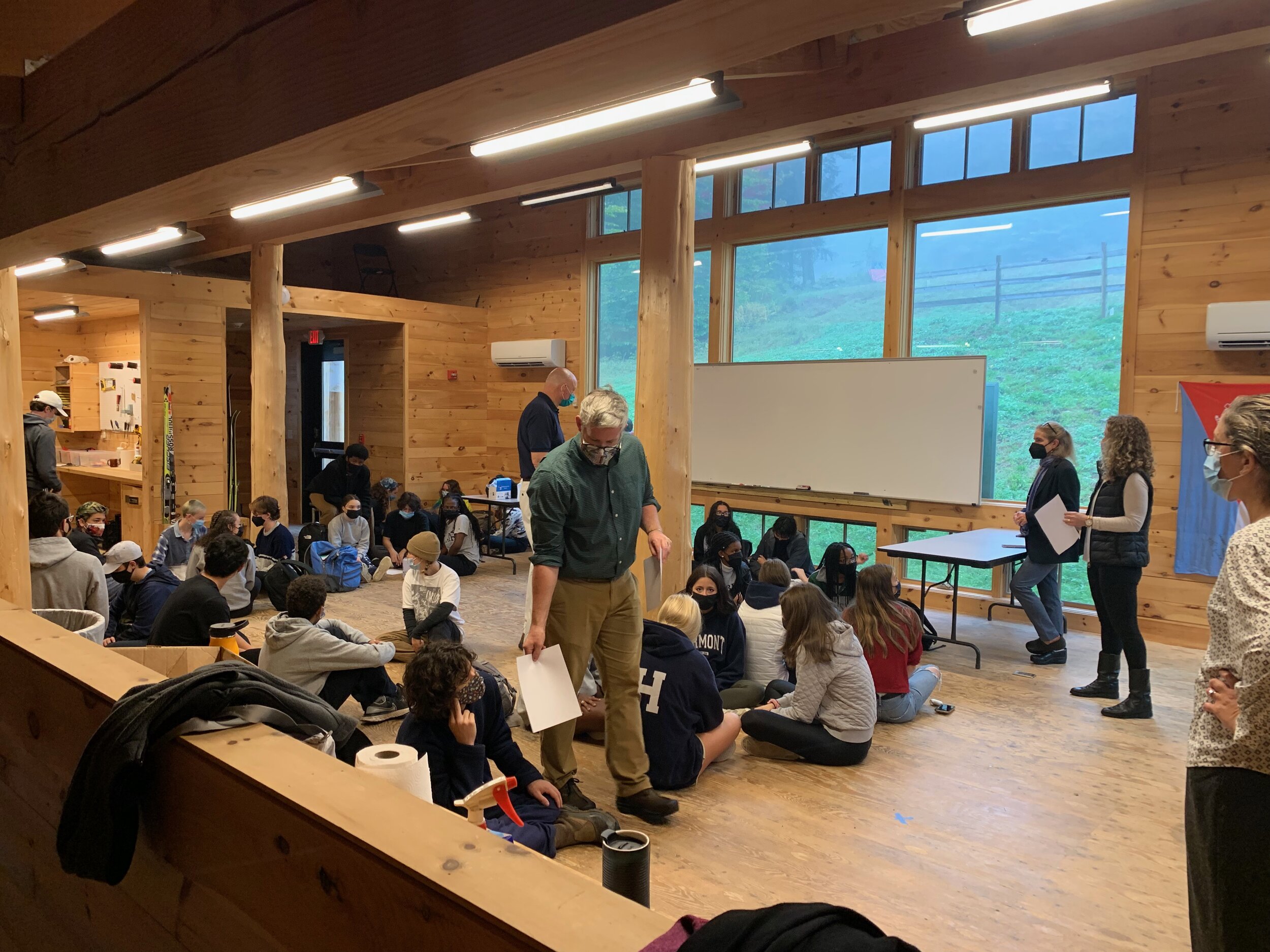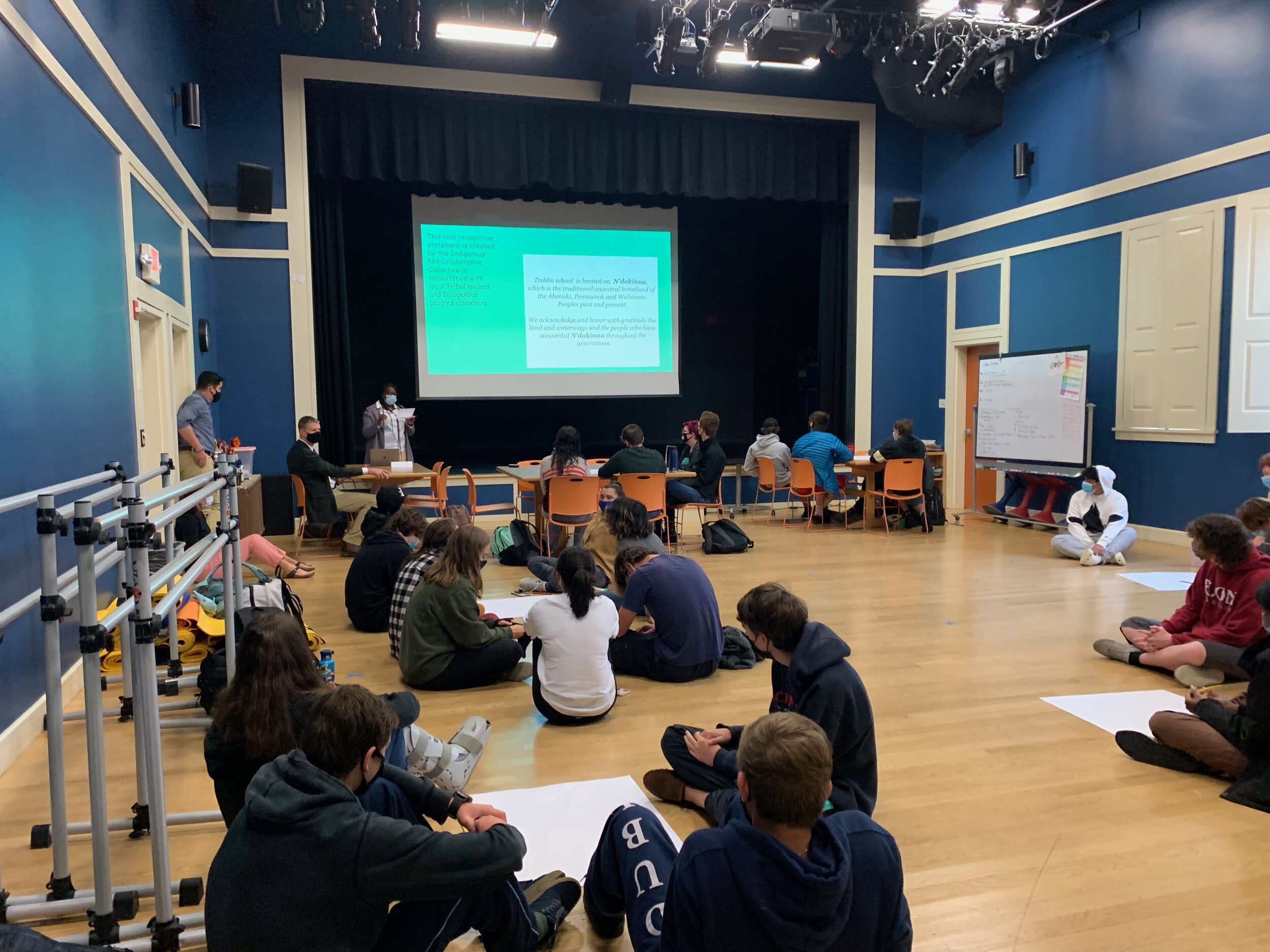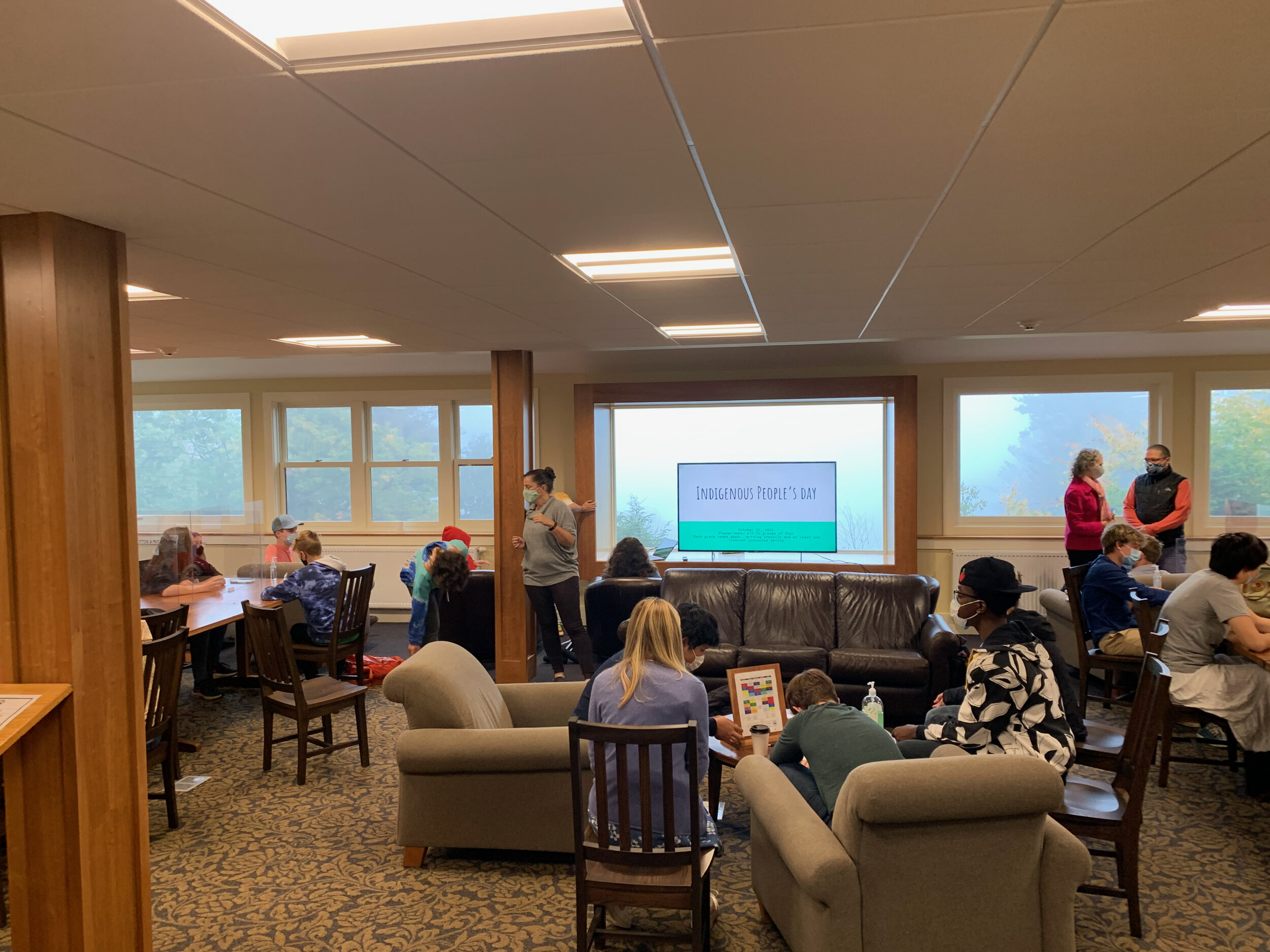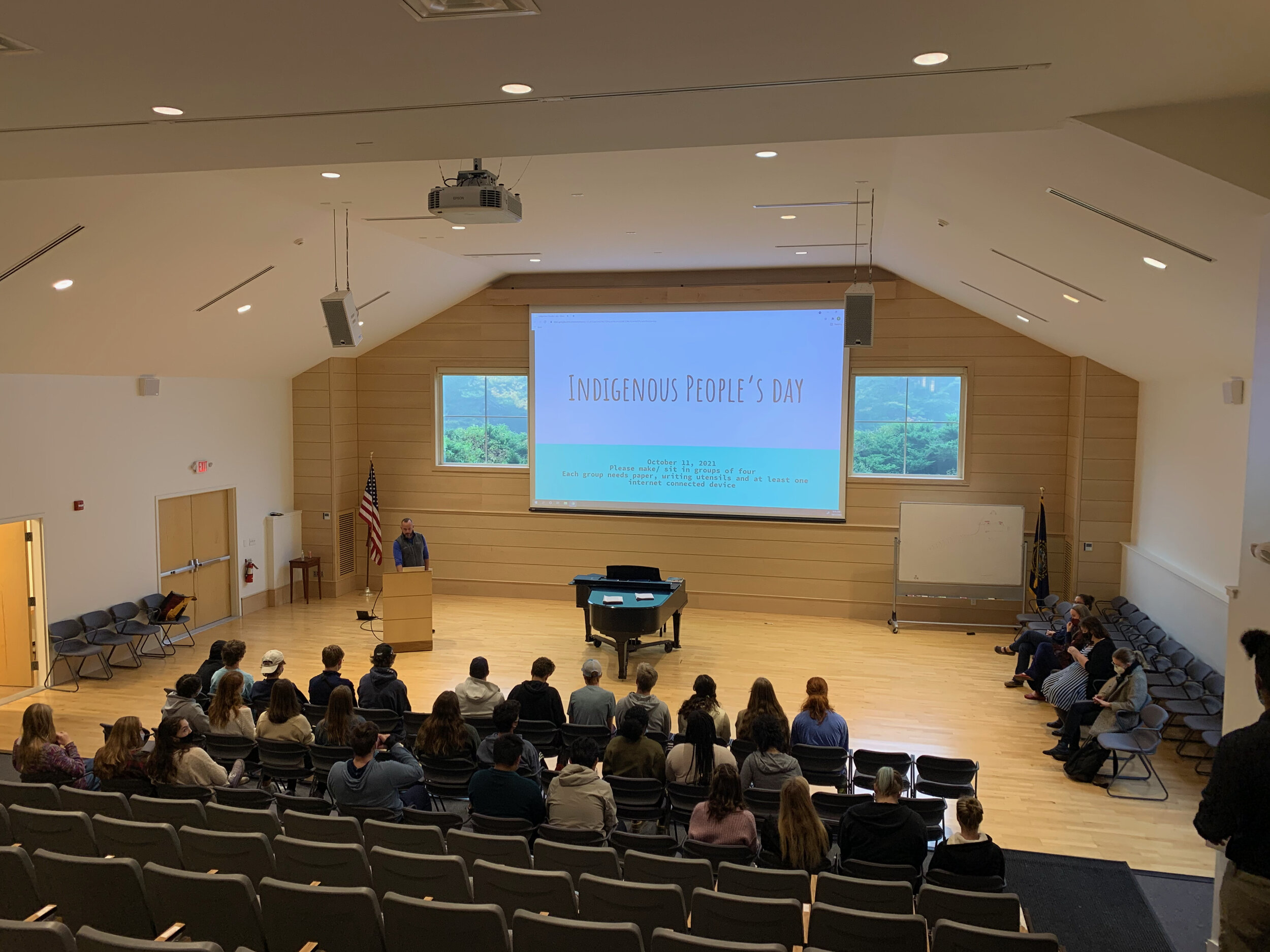 Today, Dublin School celebrates Indigenous Peoples' Day. Students gathered to learn about the tribes indigenous to Dublin. Dublin school is located on N'dakinna, which is the ancestral home to the Abenaki, Pennacook, and Wabanaki Peoples past and present. We acknowledge and honor with gratitude the land and waterways and the people who have stewarded N'dakinna throughout the generations.
"In the United States, twelve states and Washington D.C., along with over 130 towns and cities, currently celebrate Indigenous Peoples' Day. This change is made to honor, celebrate, and acknowledge the Indigenous peoples who have stewarded this land and its resources for hundreds of generations. This change has been advocated for decades. In 1977, the United Nations Conference in Geneva first moved to celebrate the second Monday of October as an "International Day of Solidarity with Indigenous Peoples of the Americas" in celebration of Indigenous sovereignty (United Nations Department of Economic and Social Affairs). Today, the change helps to acknowledge the physical and cultural harm, genocide, and discrimination that Indigenous peoples have faced since the imperialist colonization of this land referred now to as America. In the spirit of social justice, equity, and equality, this is a change worth making." - A statement from the Indigenous NH Collaborative Collective
Here are the resources students used to answer the discussion questions:
www.britannica.com/topic/Abenaki
www.thecanadianencyclopedia.ca/en/article/abenaki
www.nh.gov/folklife/learning-center/traditions/native-american.htm
Here are some more interesting resources to check out regarding the Abenaki:
1. Dawnland Voices: (Contemporary) Indigenous Writing fromNew England and the Northeast\
2. Interactive Map of Abenaki Sites in NH by the Indigenous NH Collaborative Collective
3. Dawnland: a documentary film about the Maine Truth and Reconciliation Process

Below you'll see some of the questions and notes that students took during their discussions.